Each year we offer a beginners' course, facilitate members taking the BBKA Basic Assessment and also, during the winter months, arrange a series of lectures geared towards BBKA Modular Examinations. Further details below:
BBKA Basic Assessment

To take the Basic Assessment you should have managed at least one colony of bees for a minimum of 12 months

The Basic Assessment syllabus and further information can be found through the BBKA Practical Assessments link below.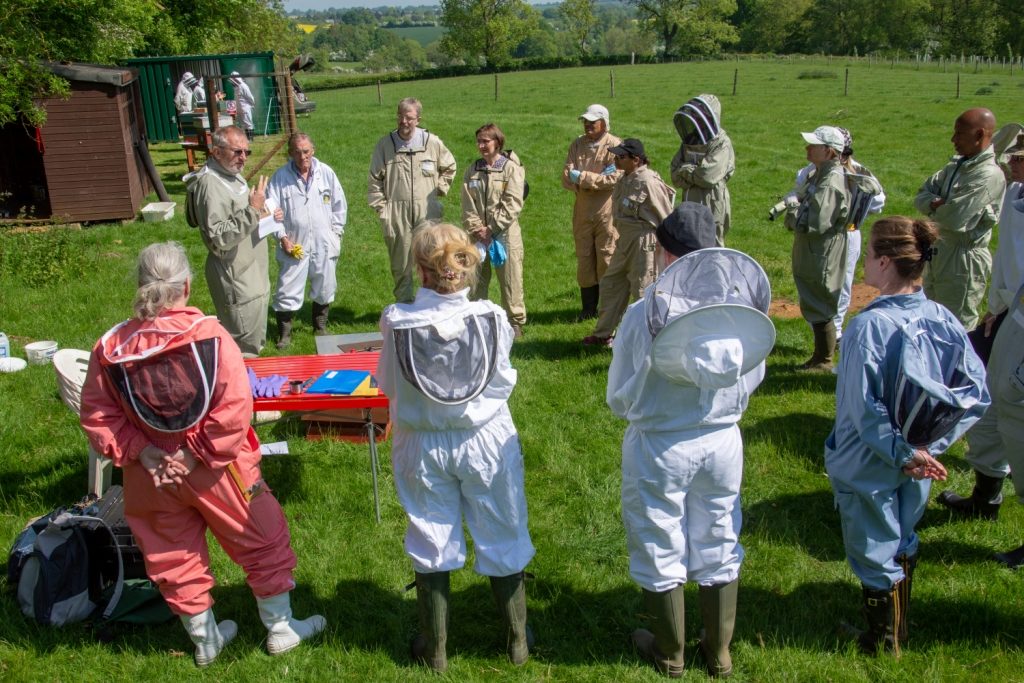 NBKA Beginners Course 2020
The format of the course is six 2 hour sessions held on Saturday mornings between January and March. See the programme for 2020 below. The cost of the course is £90. If you are interested you should Contact the Training Officer

2020 Beginners have the opportunity to sign up for a hive building course which is charged separately. This will be on Saturday 28th March 2020 and participants will build their own British National Hive.
NB If you know that you have an allergy to bee stings it is inadvisable to undertake beekeeping unless you have discussed this with a qualified medical practitioner.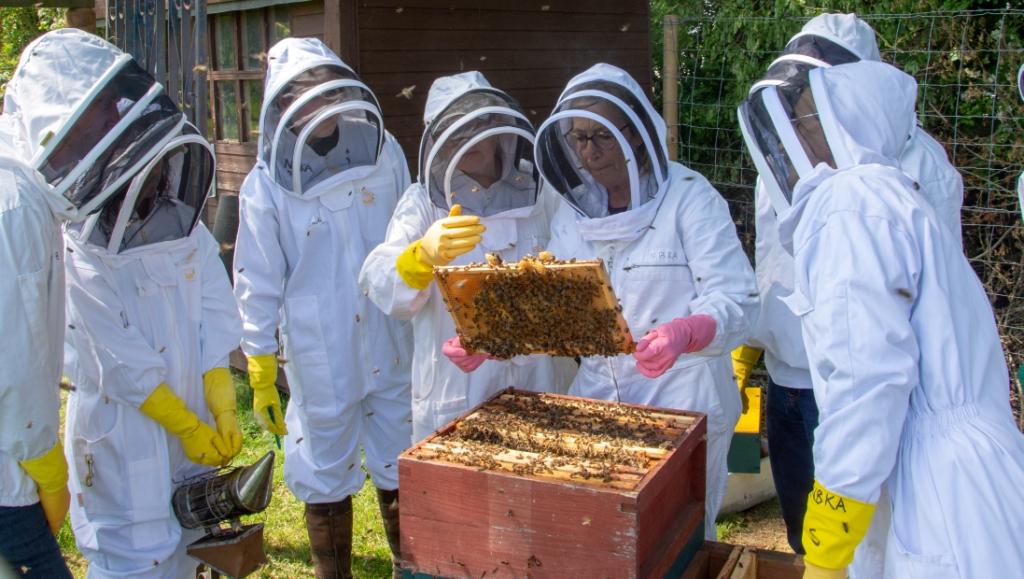 Beginners' Course Programme 2020


18th Jan Bee Biology – was presented by Richard Knott

A brief explanation of the honeybee's lifecycle from egg to grave.


25th Jan Equipment – was presented by Brian Dennis

An introduction to the extent and type of equipment used, including demonstration of how a hive is designed and why it works.


1st Feb Overwintering and Spring Development – was presented by Trevor Minett

An explanation of how a colony survives the Winter and builds up in the Spring for maximum efficiency.


8th Feb Swarm Management – presented by Brian Dennis

Why bees swarm, the problems this may cause for the beekeeper, and techniques for delaying swarming.


29th Feb Pests and Diseases – presented by Patsy Hollingum

How bees become sick, what the beekeeper can do to avoid it and the effect pests and diseases have on the colony.


7th March Honey – presented by David White

How the bee makes honey, techniques for extraction and watchpoints for the beekeeper.


25 July Varroa Treatment & Winter Feeding. – Presented by Brian Dennis

How to manage your bees at the end of the season.