The 2022 Beginners' Beekeeping Course has now been successfully completed.  We will soon be planning the 2023 course  –  watch this space.

If you are hoping to learn more about beekeeping, the best way to start is by gaining hands-on practice with an experienced beekeeper, to which end we recommend attending the NBKA Apiary in East Haddon which is open on Sunday mornings, from 1st May until 4th September. Please keep checking this site for an update.
Each year we offer a beginners' course, facilitate members taking the BBKA Basic Assessment and also, during the winter months, arrange a series of lectures geared towards BBKA Modular Examinations. Further details below:
BBKA Basic Assessment

To take the Basic Assessment you should have managed at least one colony of bees for a minimum of 12 months

The Basic Assessment syllabus and further information can be found through the BBKA Practical Assessments link below.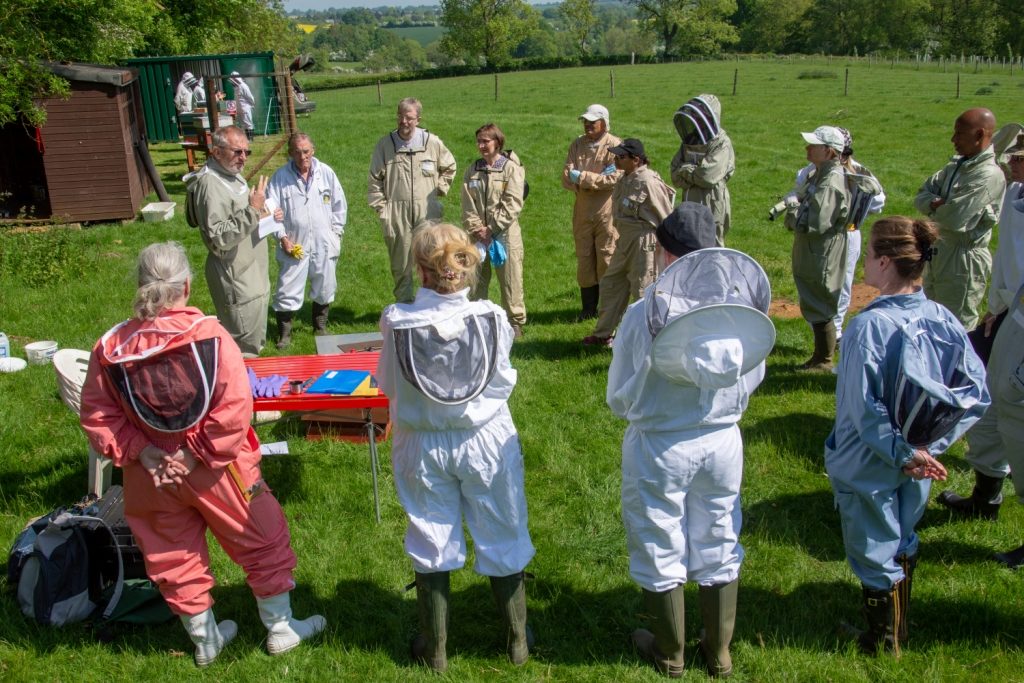 NBKA Beginners Course 2023
The format of the course this year is yet to be finalised but may well follow the 2022 format which was based on sessions held at Moulton Community Centre on Saturday mornings between January and March. See the programme for 2022 below. The cost of the course will be published later. If you are interested for the future you should Contact the Training Officer

NB If you know that you have an allergy to bee stings it is inadvisable to undertake beekeeping unless you have discussed this with a qualified medical practitioner.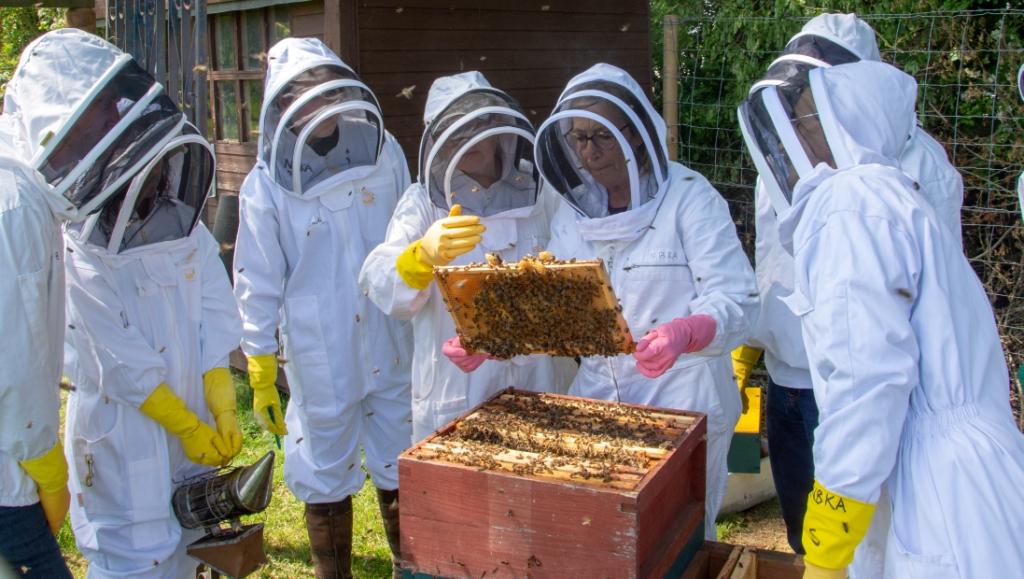 Beginners' Course Programme 2022

Date to be advised – Meet the team and more about beekeeping – presented by the NBKA executive committee.

19th February – Lifecycle 0f the Bee – presented by Richard Knott

A brief explanation of the honeybee's lifecycle from egg to grave.


26th February – Equipment – presented by Brian Moore and Derek Holmes

An introduction to the extent and type of equipment used, of how a hive is designed, and why it works.


5th March  Wintering and Spring Build-up – presented by Trevor Minett

An explanation of how a colony survives the Winter and builds up in the Spring.


12th March – Swarm Management – presented Ray Goodman

Why bees swarm, the problems this may cause for the beekeeper, and techniques to manage the swarming impulse.


19th March – Pests and Diseases – presented by Neil Hallam

How bees become sick, what the beekeeper can do to avoid it and the effect pests and diseases have on the colony.


26th March – Honey and Hive Products – Graham Padden

How the bee makes honey, techniques for extraction and watchpoints for the beekeeper.

Date to be advised Beekeeping DIY and Purchasing

How to put a hive kit together and tips on buying and making equipment.