The Apiary is open from  7 May 2023 till September. Association members as well as complete novices are encouraged to attend the Apiary on Sunday morning from 10.30am to 12.30pm, for practical teaching sessions during that period.

Although we have bee-suits available all visitors must come suitably dressed. This means wearing a long-sleeved shirt or top, a pair of sturdy trousers, not leggings. Ideally, footwear should be wellingtons or similar. If you do not possess such footwear, then a sturdy pair of shoes and thick socks that are long enough to tuck your trouser bottoms into them.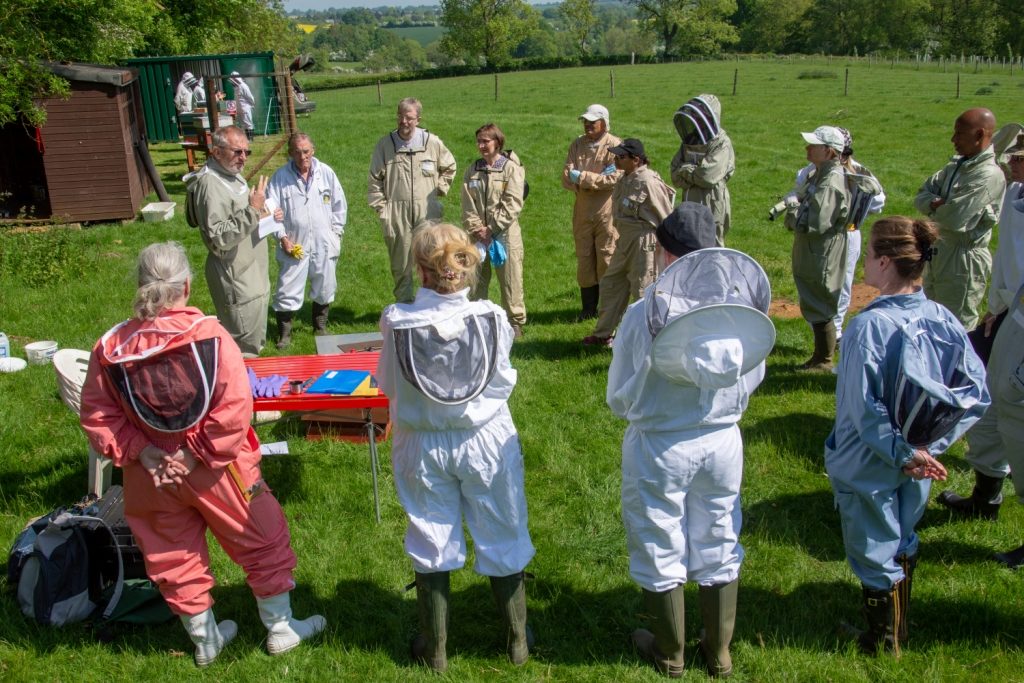 If you have a sting allergy we would strongly advise you to avoid coming to the apiary.


IMPORTANT
We are unable to show you the bees at the Association Apiary if you have a known allergy to bee stings.



Our association apiary is located in the west of the county near East Haddon.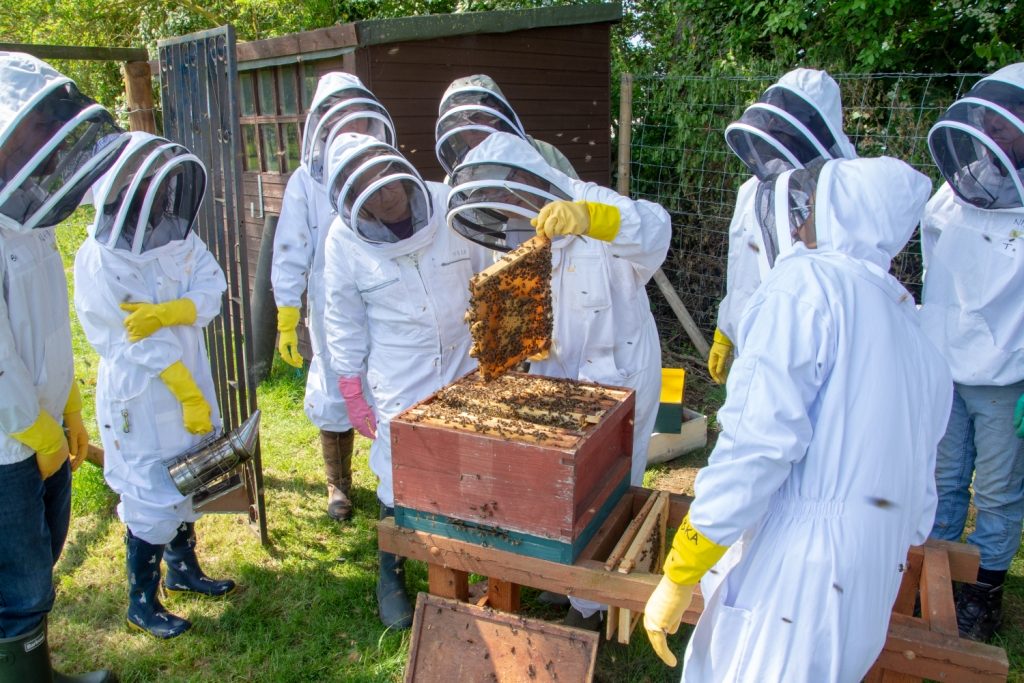 You do not have to be a member to come to our apiary. Visitors to our apiary have the opportunity to have hands on experience of beekeeping under the guidance of experienced beekeepers
The apiary is on the right hand side of the road going from East Haddon to Ravensthorpe about half a mile from East Haddon.
Post Code: NN6 8BY   Grid Reference: SP666 685. what3words cats.bravery.prettiest. Please park your car on the verge opposite the apiary facing the road
Please note that there are no toilet facilities at the apiary.