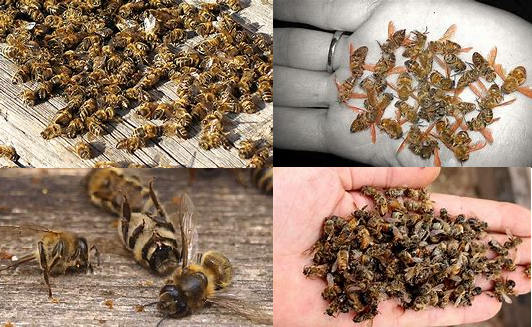 What to do if you suspect poisoning
Full details can be found from the BeeBase The Wildlife Incident Investigation Scheme (WIIS) webpage
You should.
Inform your local NBU Inspector or the National Bee Unit (email or phone 0300 3030094)
Record as much detail as possible, including why you think pesticides are involved
Note the weather conditions
Take photos of the affected colonies and record the details of any witnesses
Record the location as precisely as possible -GPS, What3Words, Google Maps
Let our Spray Liason Officer know.
Let the farmer know if you can.
Feed the survivors with 1:1 syrup
The Local Bee Inspector or the National Bee Unit may ask for a sample of the affected bees. Details of how to do this can be found HERE
If you see any of the following symptoms, your bees may have been affected by a spraying event or another possible poisoning issue:
Lack of flying bees around the apiary in a normally busy period
Large numbers of dead bees outside the hive when the weather is good and the bees are foraging
Fewer foraging bees at the entrance
Poisoned bees denied entry to the hive

You may see
Bees trembling, falling over and spinning on their sides
Dead bees with their proboscis extended
Colony may become aggressive and throw out infected bees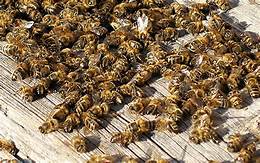 If the house bees are poisoned, the colony will shrink in size; dead larvae and pupae will be evident due to starvation and with few bees left the residue may abscond.